Programs
German as a Foreign Language
Sound knowledge of German is essential for successful studies in Germany. This also plays a major role with regard to career and profession.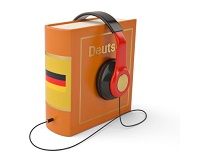 Dear international students at TU Dortmund University, dear international student applicants,
We are very happy that you have decided to study at TU Dortmund University. Welcome!
On these pages, we would like to inform you about important topics concerning our German language courses and about the Deutsche Sprachprüfung für den Hochschulzugang (DSH).
Please also refer to the links further below for information about current course offers, placement tests, and our course platform. First, decide which target group you belong to, and follow the respective link for more information.
Information for specific target groups