Programs
Ancient Languages
The Division of Foreign Languages offers Latin courses in preparation for the university's internal examination for the Intermediate Latinum (Kleines Latinum).
Programs
Supplementary Examinations in Ancient Languages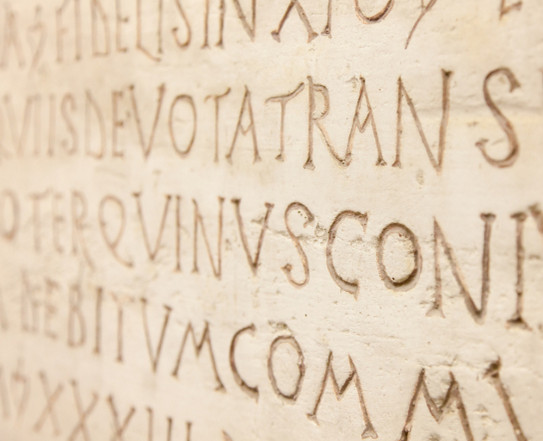 Please note that all supplementary examinations in Ancient Languages must be taken through the Arnsberg District Government. The Arnsberg District Government is responsible for the examination procedure, including registrations, appointments, retakes, etc. The legal basis is the "Regulations for the Extension Examinations for the Abitur Certificate." "Information leaflet on the extension examinations for the Abitur certificate in Greek, Latin, Hebrew."
University Internal Examination for Latin
Due to the changed requirements for the knowledge of Latin according to the Teacher Admission Ordinance of 25 May 2016, the Intermediate Latinum has been offered in the form of an internal university examination for students at the TU Dortmund University through the Division of Foreign Languages since WiSe 2016/17. The courses Latin I and Latin II serve as preparation for this exam. For more information on the course content, please refer to the course descriptions on our course platform.
The course Latin II concludes with a university internal examination which confirms the acquisition of an equivalent to the Intermediate Latinum ("Nachweis von Kenntnissen auf dem Niveau des Kleinen Latinum").