Information for international students
German for BA/MA Students in Programs Taught in German
You are currently enrolled in a Bachelor's or Master's degree program taught in German at TU Dortmund University. You have fulfilled TU admission requirements through DSH-2, Telc-C1-Hochschule, a score of 16 at TestDaF, or a similar certificate.
It is, however, very important that you continue to improve your German language proficiency. During the semester, we offer a wide range of skills-based courses at the B2 and C1 level. You may want to take our course "C1 Reading Comprehension" if you want to improve your reading skills. You can improve your speaking skills in our course "Pronunciation Practice / Phonetics". For students in Engineering and Mathematics especially, we recommend our courses tailored to those subjects.
Location & approach
The facilities of TU Dortmund University are spread over two campuses, the larger Campus North and the smaller Campus South. Additionally, some areas of the university are located in the adjacent "Technologiepark".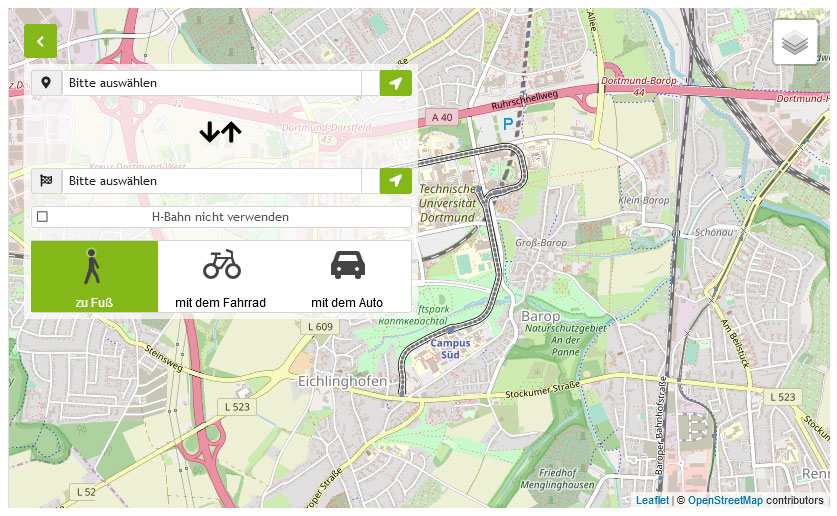 Zum Lageplan