Further Offers
Writing Groups
We facilitate writing groups for doctoral candidates and researchers in cooperation with the Graduate Center of TU Dortmund University and individual departments. To create the groups, we organize a kickoff event for September/October each year.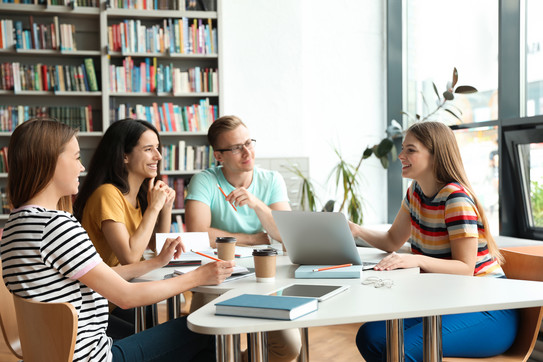 Who among us hasn't been challenged to find time in our busy schedules to work on a dissertation, journal article, or research proposal?
Writing groups may help us deal with this challenge as they offer a supportive environment and opportunity to regularly exchange ideas about our writing projects and their progress with like-minded people.
It is one's writing process rather than the field of study that is the main determining factor for choosing one's group. A writing group is a group of peers who meet together to write, discuss their writing and related challenges, and offer each other feedback and support. Other benefits include motivation, accountability (I keep writing), and networking. Although writing groups come in different forms, they all share an understanding of writing as a collaborative and social process
Upon request, we support writing groups with occasional or regular counseling. We offer inputs on different writing techniques, constructive feedback methods, and revision strategies for different writing and reading contexts. Depending on your needs, the support can be used on an ad hoc or regular basis.