You will find the Department of Foreign Languages on the North Campus of the TU Dortmund University, Emil-Figge-Straße 61, 44227 Dortmund.
Our courses are held in the EF 61 building and in the buildings that are highlighted in the map.
Location & approach
The facilities of TU Dortmund University are spread over two campuses, the larger Campus North and the smaller Campus South. Additionally, some areas of the university are located in the adjacent "Technologiepark".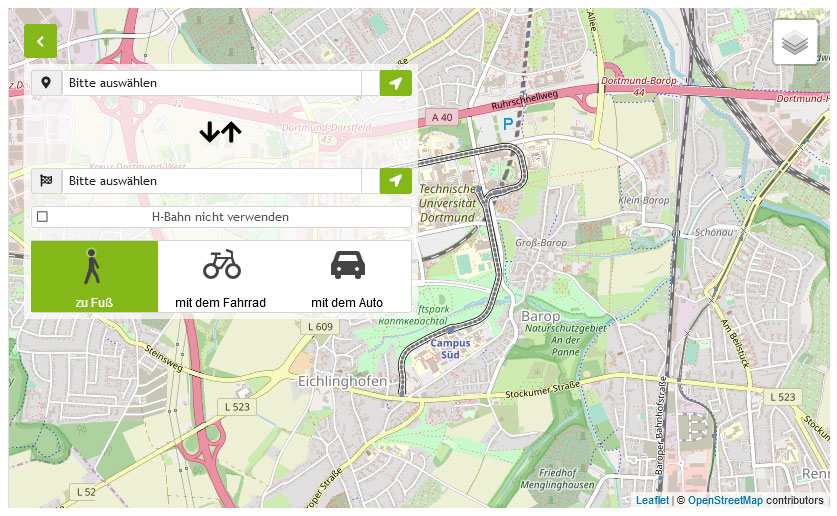 Zum Lageplan