We present
Cartoon Language Assistants
This site is only available in German.
Bereitet Ihnen die Aussprache beim Erlernen einer Fremd­sprache Schwierigkeiten oder fällt Ihnen Grammatik schwer? Möchten Sie Ihr Hörverstehen optimieren? Und bei all dem Ihre Fremdsprachenkenntnisse mithilfe digitaler Medien ausbauen und trainieren? Unsere Cartoon-Fremdsprachenassistenz unterstützt Sie tatkräftig dabei!
Bildnachweis: Kalaudia/TU Dortmund
Textnachweis: Claudia Sassen
Location & approach
The facilities of TU Dortmund University are spread over two campuses, the larger Campus North and the smaller Campus South. Additionally, some areas of the university are located in the adjacent "Technologiepark".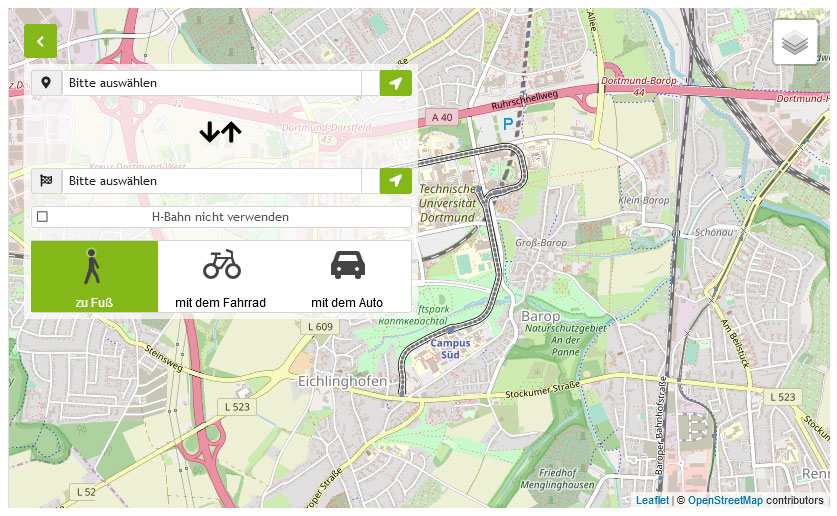 Zum Lageplan