DAAD-Certificates
Italian and Other Languages
If you would like to obtain a DAAD language certificate in another Romance language, please contact directly:
We do not offer DAAD language exams for other foreign languages in our division.
Location & approach
The facilities of TU Dortmund University are spread over two campuses, the larger Campus North and the smaller Campus South. Additionally, some areas of the university are located in the adjacent "Technologiepark".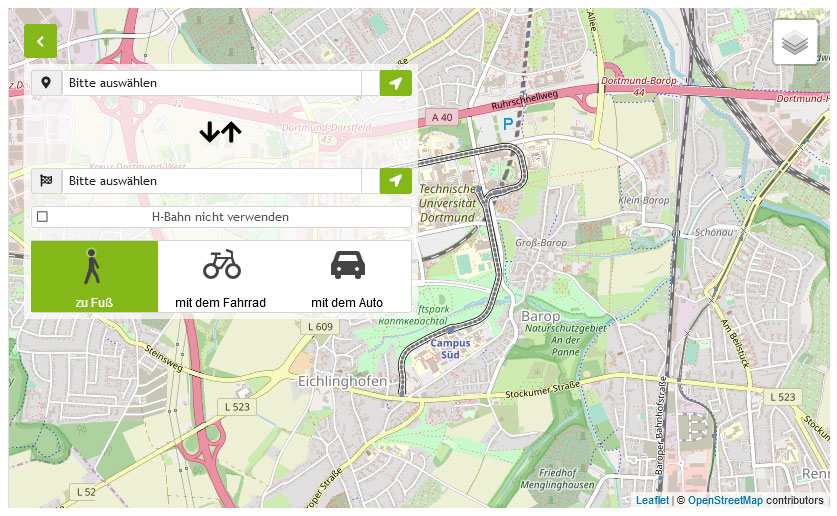 Zum Lageplan