On this page we present to you our departmental publications.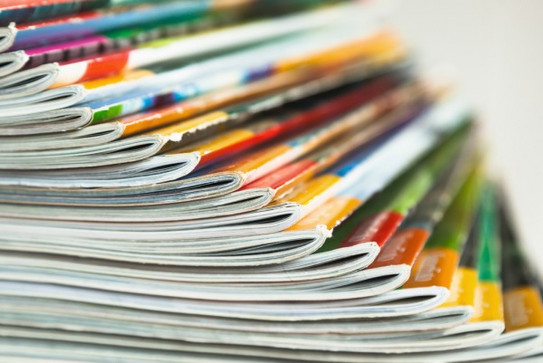 Foreign Language Teaching
Assessing Student Learning Outcomes: Teacher Perspectives on Assessment Formats
Student assessments matter in so many significant ways. They have a direct impact on our teaching practices and our students' learning experiences and outcomes. They matter institutionally – in terms of how our departments participate in larger conversations about teaching practices, accountability, and funding. Finally, our assessments speak to our professionalism and teaching philosophies.
The Assessment Guide is a collaborative effort of the TU Dortmund Division of Foreign Languages faculty to engage in a meaningful and student-oriented discussion about assessing student achievement. Although chosen examples come from the area of L2 (English), most of the discussed material is not language-specific and can be applied to teaching other languages.
The purpose of the Assessment Guide is to offer recommendations and guiding templates to be used by the L2 (English) instructors in the design and development of valid, reliable, and fair assessments that enhance students' learning experience and learning outcomes. The Assessment Guide aims to promote principles of consistency of practice across all sections of CEFR-informed English instruction in the Division of Foreign Languages, TU Dortmund University.
Müller-Lyaskovets, T., Horner, O. & Syrou, M., (2022, March 9 -12). A conceptual framework for understanding the university writing climate for L2 (English) in Germany: A cultural approach. 2022 CCCC Annual Convention, Chicago, USA. https://wac.colostate.edu/community/international-writing-studies/2022-cccc-workshop/
Mueller-Lyaskovets, T., & Horner, O. (2021). Integrating formative assessment with foreign language (English) process writing instruction: Lessons from two college writing and reading classes in Germany. Journal of Academic Writing, 11(1), 62-79. https://doi.org/10.18552/joaw.v11i1.499
Müller-Lyaskovets, T., Syrou, M. & Horner, O. (2021, July 7-8). Agency as a jointly constructed action: An ethnographic study of developing a writing training program at a German university. EATAW 2021: 11th conference of the European Association for the Teaching of Academic Writing, Ostrava, the Czech Republic.
Müller-Lyaskovets, T., Syrou, M. & Horner, O. (2021). Looking into the role of educational action research in developing an autonomous learning academic writing course (English) at a technical university, Germany. Rethinking the Language Learner (FLF 53), pp. 211-226.
Further contributions on the topic of foreign language teaching and academic writing in both native and foreign languages can be found in our newsletters SPRACHROHR and SCHREIBFEDER.