Registration Placement Test
Registration and Dates
1. Please set up a new user account ("register") at our course platform :
Click Login SSO (left-hand side).
Enter your student ID and complete the registration process.
2. Before 20 March 2023, send an e-mail to Dr. Kai Herklotz confirming completion of your registration at the course platform
3. You will receive further information by e-mail.
Location & approach
The facilities of TU Dortmund University are spread over two campuses, the larger Campus North and the smaller Campus South. Additionally, some areas of the university are located in the adjacent "Technologiepark".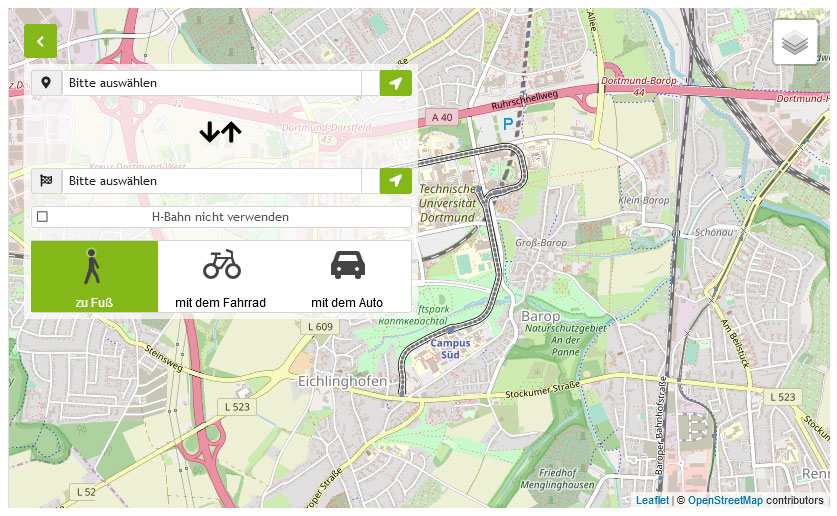 Zum Lageplan