Writing Lab w.space
Registration for Writing Support
-

Take advantage of our academic writing offerings for German and English.
In SoSe 2023, our writing lab w.space will again offer a series of events on academic writing and presenting. The program includes writing skills language courses, writing seminars, workshops, short workshops and various advisory formats. Students, doctoral candidates and postdocs at TU Dortmund University can take part. The languages served are German as a mother tongue/second language/foreign language and English.
The program of the writing lab w.space will be published on our course platform on 15 February. Registration for the writing courses and events will be possible via the course platform from 1 March.
Information on the registration process can be found at Writing Lab w.space --> Registration info as well as the following video tutorial (in German, with English subtitles).
Writing Course Registration
Video tutorial in German with English subtitles
Location & approach
The facilities of TU Dortmund University are spread over two campuses, the larger Campus North and the smaller Campus South. Additionally, some areas of the university are located in the adjacent "Technologiepark".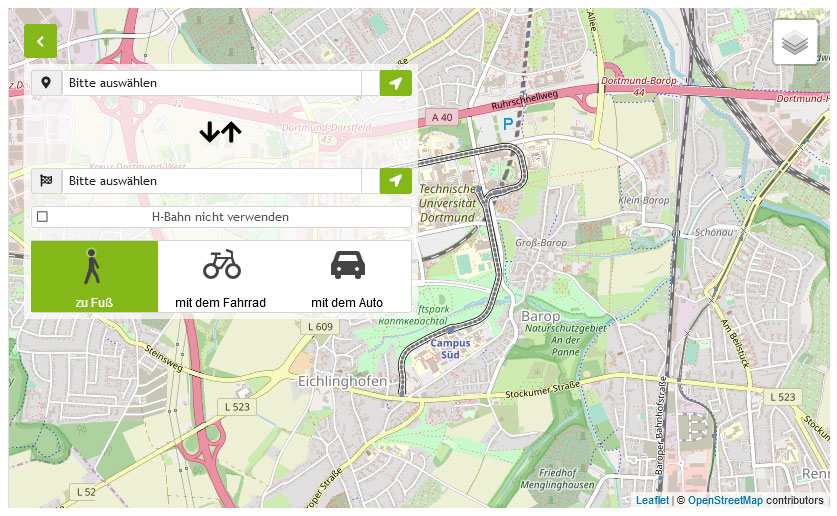 Zum Lageplan